What is the difference between a route planner and a fleet management app?
In every industry that relies heavily on transportation (i.e. couriers, trucks), the cost of running and maintaining a fleet of vehicles is a significant portion of the total operating costs. The COVID-19 pandemic has made from 2020 an unprecedented year for the global economy. And despite the current situation posing numerous logistics challenges, all industries that involve transportation have performed consistently. Every business transitioned to a more digital approach and without technology, the results would be much more modest. So what are the main differences between a route planner and a fleet management platform?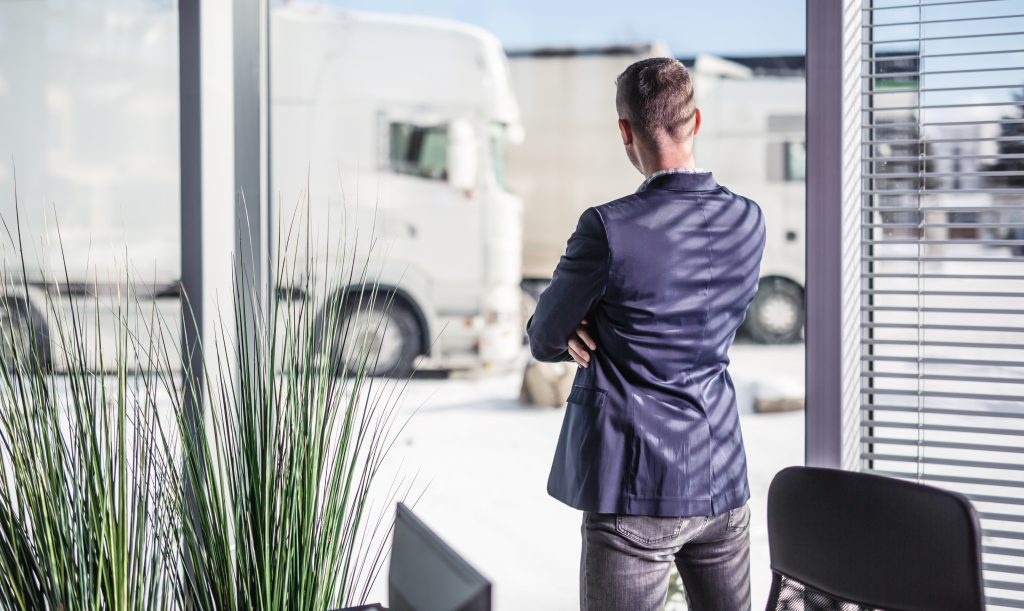 What is a route planner app?
A route planner app takes a list of stops (orders) and puts them in an order that makes sense and is relevant to your business. It's software that puts out a path covering all the stops listed, in the shortest amount of time possible.
A route planner will almost always have a route optimization software component, to complement all the aspects of logistics, such as customer service and cost reductions. By optimizing the routes, the software takes into account more parameters than just the distance. They make room for more complex business needs and deliver a better experience for everyone involved.
Benefits of route planner tools
Better planning for better business
Before the digital world took over, drivers received a list of tasks/jobs/stops based on the location they would be responsible for completing in a certain amount of time. Now, drivers can benefit from turn-by-turn navigation, and receive the list already ordered in an efficient way, thus removing the element of surprise, increasing safety, and saving time and fuel.
Eliminate inefficiencies
Without proper routing tools, drivers may choose to approach the delivery in an inefficient manner, which increases fuel consumption and overtime costs, productivity, and affects customer satisfaction.
Reduce carbon emissions
Since a route planner provides the most efficient routes, they cut fuel. This directly impacts the number of carbon emissions small businesses produce and therefore contributes to protecting the environment. For
What is a fleet management app?
Company-owned fleet costs are up by 60% because of additional operating costs. How managers can reduce the costs per vehicle at this scale? A fleet management tool would be the first answer.
Fleet management tools allow managers to gain real-time visibility into their operations. It increases driver satisfaction while decreasing fuel usage, effectively lowering business costs yearly. The purpose of fleet management is to oversee all fleet performance and maintenance, without a negative impact on client relationships.
Fleet Management Systems (FMS) are used for asset tracking and maintaining vehicle fleets in a company. They also monitor driver safety and uphold legal regulations like Electronic Logging Device (ELD).
They usually use GPS tracking and sensors to monitor how vehicles are driven along the route. This includes real-time vehicle location tracking, monitoring fuel levels, speed, breaks, engine status, fault codes if any, and many other parameters. Sometimes, an ELD system that integrates with the engine to track hours of service (HOS) is required by law.
Benefits of fleet management tools
Acquisition
A good fleet management tool starts with the financing of and purchase of a vehicle and ends with remarketing, including every process in between. A fleet manager's responsibilities include locating suitable vehicles (based on different skills, i.e. refrigeration), and negotiating the best price to finance the purchase or lease. A great tool will aid the manager in taking all these decisions based on reliable data.
Maintenance
Another responsibility is to develop a maintenance plan to schedule with minimal downtime the service of the fleet. Monitoring data vehicle usage can help guide such decisions and plans, at a low cost.
Driver safety
Ensuring the driver's safety is a crucial task and responsibility. While maintaining the fleet's safety, the managers must ensure drivers follow all the regulations and have a safe driving style. FMS usually can integrate with additional systems such as ELD, or dashcams.
Driver retention
Keeping employees happy is not an easy task, and such systems can help you keep drivers employed for longer. Only in 2018, the workforce in trucking had a deficit of more than 60 000 workers.
Key differences between a route planner and fleet management
Any small and medium-sized business that provides field sales, home services, pick-up or delivery services, or territory management can benefit from using route planners along with fleet management tools.
The key difference between a route planner and fleet management platforms is made by the business needs and what would you use it for. They both reduce costs, increase customer satisfaction and
In conclusion, the key differences between route planners and fleet management platforms rely on business needs and their purpose. If you have a larger fleet that needs monitoring and attention to costs, you may want to look for fleet management tools. This way you will always know how the fleet is performing, when maintenance is due and drivers are complying with all regulations. But if you need an additional layer, to give your drivers and customers the best experience, you should look for a route planner too.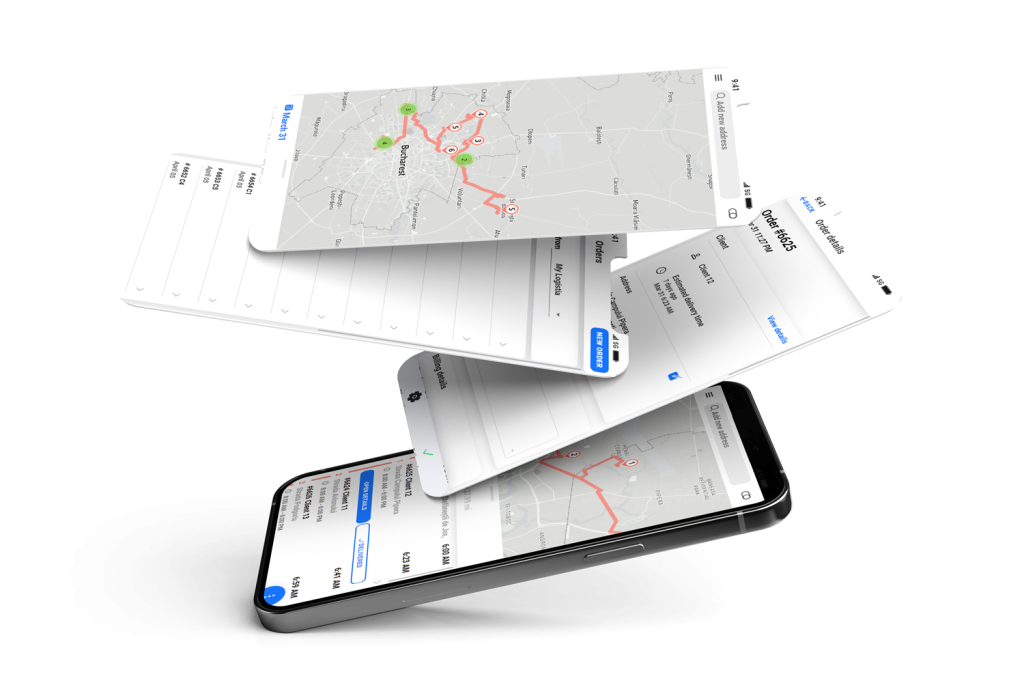 Plan and Optimize
Get the best route
Logistia Route Planner allows you to plan, optimize and dispatch your drivers on the best possible route for your business. Whether you need to edit the routes or make small changes, Logistia will be your best delivery partner.