Use Apple Maps to plan routes? (iOS 16 update)
The iPhone is one of the most popular devices on the market. And for many drivers their phone, with the built-in Apple Maps, is the main navigation device to plan and complete routes throughout the day.
Whether you are a small business, a courier driver for a large company, or an independent contractor, you need a reliable app that can adapt to your delivery routes immediately. While apps like Apple Maps, Google Maps, or Waze are great for individual trips, they are not built for organizing hundreds of stops. Their limit is low, up to a couple of dozen stops, and they don't account for client requests for a certain delivery time.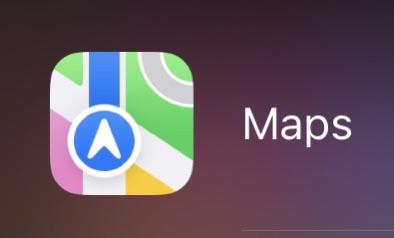 Does Apple Maps have a route planner?
Yes, the app has this feature. You will have the best way between your starting point to the next location. You will have turn-by-turn navigation, based on the expected traffic and many other parameters. One distinct feature is Siri integration, where you can talk to Siri about the route.
How can you route multiple stops with Apple Maps?
Apple Maps can help you plan a route moving from your starting point to the next location. Until the iOS 16 update, it was impossible to plan a path between more than two stops. However, Apple has worked on catching up with its competitor and now finally allows users to add multiple stops, one of the most requested features. Multistop route planning feature will allow adding up to 15 stops, unlike the 10 stops offered by Google Maps.
iOS 16 is expected to launch in September 2022 and is available now as a developer beta.
Before the iOS 16 update, the second stop you can add in Apple Maps is the "Pit Stop". A "Pit Stop" is a break from driving. If you have a long drive and need to go to a gas station or have lunch, you can add a "Pit Stop" from one of the predefined categories. To add a "Pit Stop" in Apple Maps, simply swipe up from the bottom of the screen to reveal the route card. Note you can't pre-plan the pit stop, even if you hit the Go button. You must be en route at a detectable speed to reveal the pit stops categories. So please make sure you can add the Pit Stop safely.
You have several settings at your disposal to ensure the route is the best one you can possibly take, given all conditions. For example, you can choose the Preferred Transport Type (Driving, Transit, Walking, or Cycling) or if you want to avoid tolls or not.
What features do delivery drivers need from a route planner?
Delivery drivers have specific requests from a route planner:
Add multiple stops – a usual day for a delivery driver includes more than 10-15 stops, the maximum limit of Google Maps or Apple Maps. It's mandatory for a route planner to allow adding multiple stops
Traffic information – another important request is to get to each stop in time, avoiding the roadblocks or congestion
Notes – some addresses are harder to find than others or customers have specific requests about the delivery which drivers should be aware of
Edit routes – even if the route is perfect before driving, there are always last-minute changes while en route
Progress – as soon as a stop is done, drivers should focus on the next one and at the end of the day they will see how many they completed
Grow your
business with Logistia
Add multiple stops with notes, optimize and edit the route to save time on the road.